Optimise shared services for cost-effectiveness and peak performance
At Probe CX, our array of services covers a broad spectrum of capabilities, from accounting and procurement to technical support and so much more. We offer tailored shared services support to meet your unique needs ensuring a seamless integration with your existing processes and workflows.
CX Success Story
Our shared services have helped our clients to reduce long-term aged receivables by 83% and achieve a 90% customer support quality score.
Read full story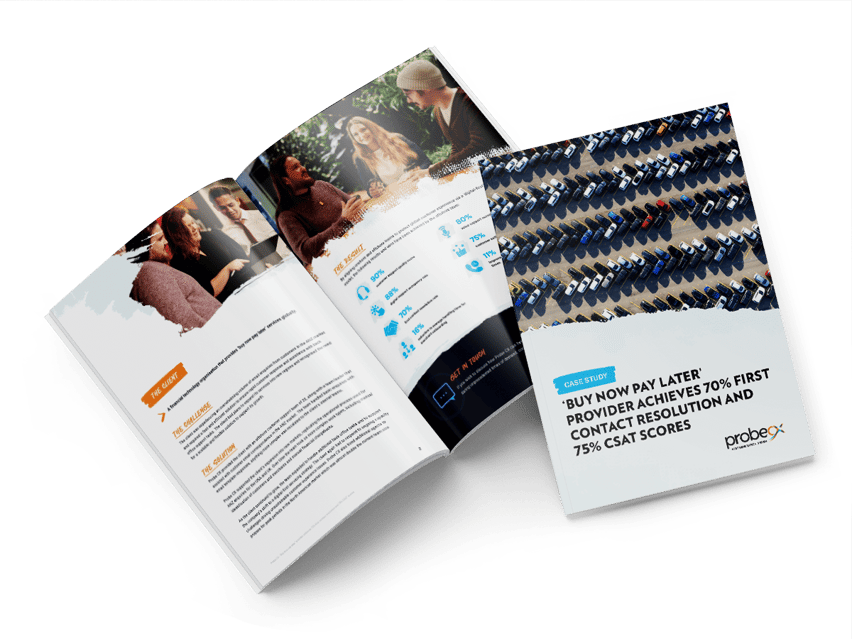 Featured Case Study
'buy now pay later' provider achieves 70% first contact resolution and 75% csat scores.
Download Now
A financial technology organisation expanded its services into new regions by aligning onshore and offshore teams to protect global customer experience via a 'digital-first' service model.
Download Now
Services that deliver exceptional CX
Our personalised approach and powerful tools drive tangible results for businesses of all sizes.