Get access to the expertise, skills and cutting-edge tech that delivers results
Deploy a seamless customer experience through a digital onboarding process, integration of the latest customer interactions and CRM tools that are supported by industrialised service management capabilities. Integrating a range of data sources, we combine customer, interaction and knowledge management information to provide relevant and timely insights to enhance each conversation.
CX Success Story
Our technology services have helped our clients to reduce voice calls by 86% and achieve $6 million in efficiency savings.
Read full story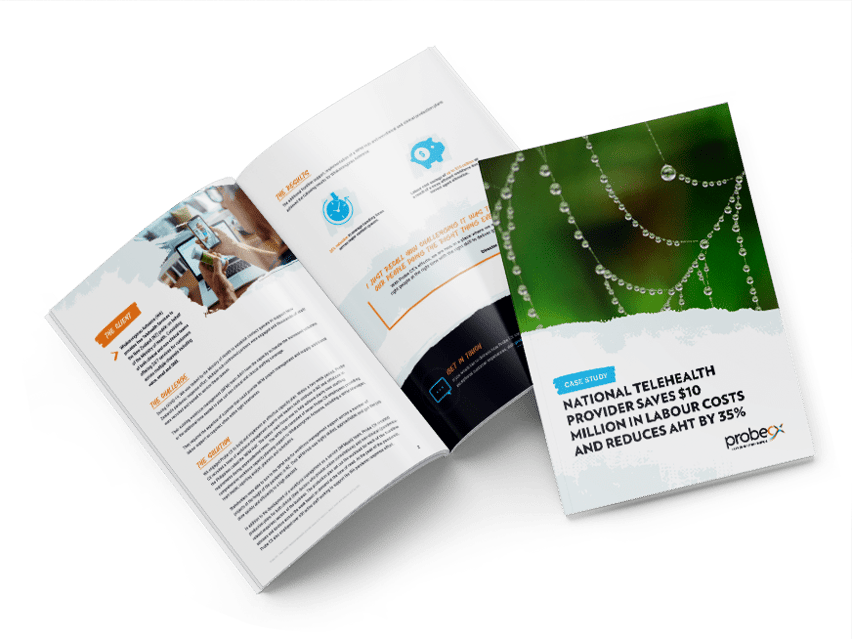 Featured Case Study
National telehealth provider saves $10 million in labour costs and reduces AHT by 35%
Download Now
Providing telehealth services to the general public, this client improved their workforce project management policies and accessed additional labour support within tight timeframes.
Download Now
Services that deliver exceptional CX
Our personalised approach and powerful tools drive tangible results for businesses of all sizes.