Our consultants will re-engineer your datasets to build a comprehensive, connected ecosystem
From broad, unfiltered data lakes (for deep analysis) to granular data marts (for fast, effective analysis).
With experts in data strategy, engineering and science, we offer more than advice, we can support the implementation of your target state. Leveraging our years of experience, we'll help realise your AI aspirations.
We also operate as a highly integrated team with other service lines such as CX/UX, to ensure your business insights are surfaced in highly consumable formats your team will want to use, for positive impact.
With our services, you will gain a competitive edge for your business's existing data so you can look into the future, to seize opportunities and mitigate threats. From data strategy to engineering to science and visualisation, we provide comprehensive solutions that create business value from data. We believe every business has untapped potential in their support to ensure your initiatives deliver exceptional value.
CX Success Story
Our data and AI services have helped our clients to reduce network congestion and customer complaints by 90%.
Read full story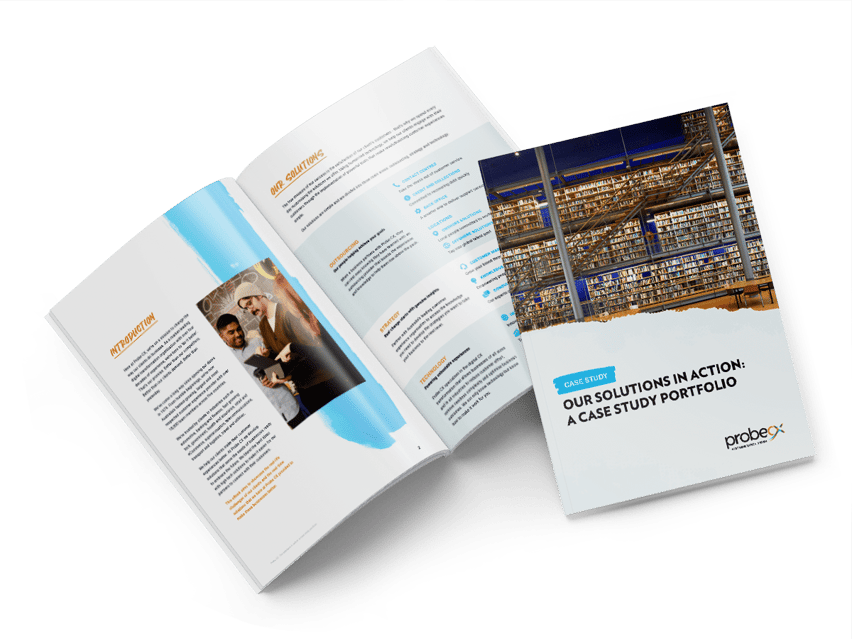 Featured Case Study
Our solutions in action: a case study portfolio
Download Now
A compilation of the real-life challenges of our clients and the real-time solutions that Probe CX provided to make these businesses better.
Download Now
Services that deliver exceptional CX
Our personalised approach and powerful tools drive tangible results for businesses of all sizes.