Connect seamlessly with customers through expert-led messaging, efficient social media management and search engine optimisation
Our dedicated team ensures the sustainability and credibility of your social and web platforms, engaging customers, analysing data and maintaining a strong brand persona.
Embrace the power of our onshore or offshore centres of excellence for responsive messaging support and unlock the full potential of your digital operations. Experience the difference with our expert knowledge and digital processes.
CX Success Story
Our digital operations have helped our clients to reduce social media response times by 50% and grow engagement by 40%.
Read full story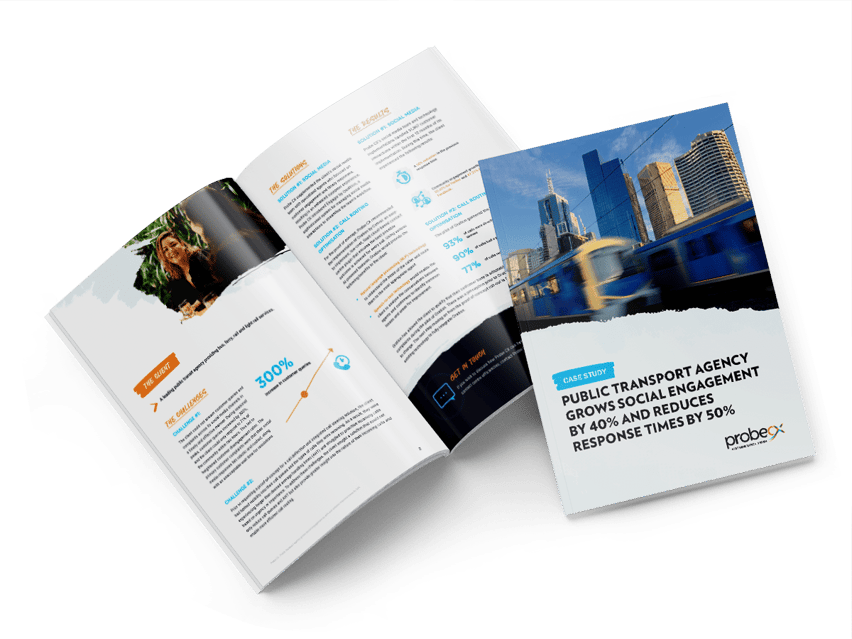 Featured Case Study
Public transport agency grows social engagement by 40% and reduces response times by 50%
Download Now
A leading public transit agency achieved community engagement growth of 32% for Twitter and 47% for Facebook through additional team support and technology upgrades.
Download Now
Services that deliver exceptional CX
Our personalised approach and powerful tools drive tangible results for businesses of all sizes.