From customer service to revenue generation and contact centre as a service, we exceed expectations.
Overflow support, offshoring or onshore solutions—we've got you covered. With Probe CX, tap into global talent or local professionals committed to driving contact centre success. Boost your balance sheet with our winning combination of people, technology and strategy.
CX Success Story
Our contact centre operations have helped our clients to increase first-contact resolution rates to 70% and customer satisfaction scores to 75%.
Read full story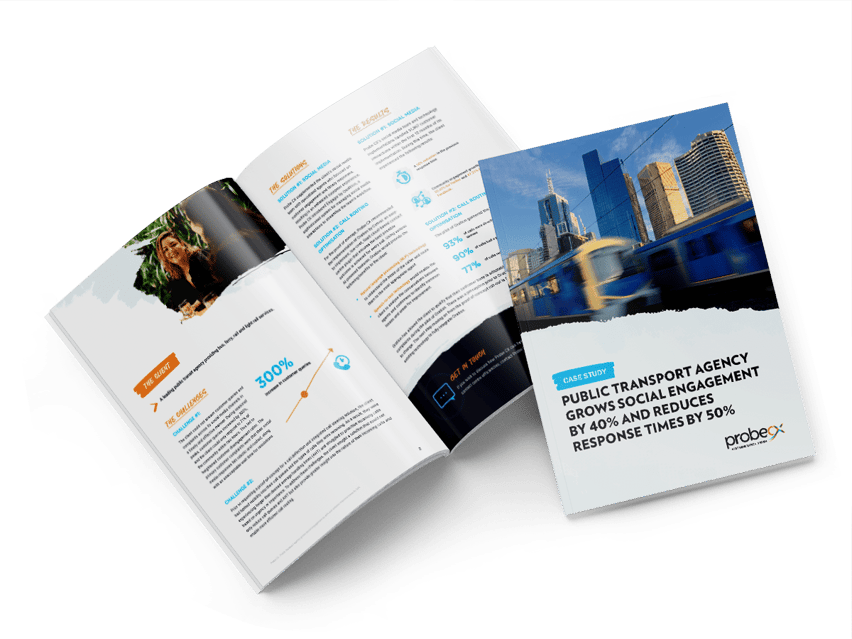 Featured Case Study
Public transport agency grows social engagement by 40% and reduces response times by 50%.
Download Now
A public transport provider directed 93% of calls through the correct call queues by implementing Oration, an easy-to-implement, low-cost, SaaS cloud-based contact centre plugin.
Download Now
Outsourcing can transform businesses and many organisations love the idea of establishing their outsourced teams on home soil. Our onshore solutions allow companies to enjoy outsourcing benefits close to home.
Offshore outsourcing provides an opportunity to cut costs and enhance efficiencies. Probe CX excels with a leading network across countries tapping into excellent infrastructure and lower labour costs all backed by high literacy rates.


Services that deliver exceptional CX
Our personalised approach and powerful tools drive tangible results for businesses of all sizes.