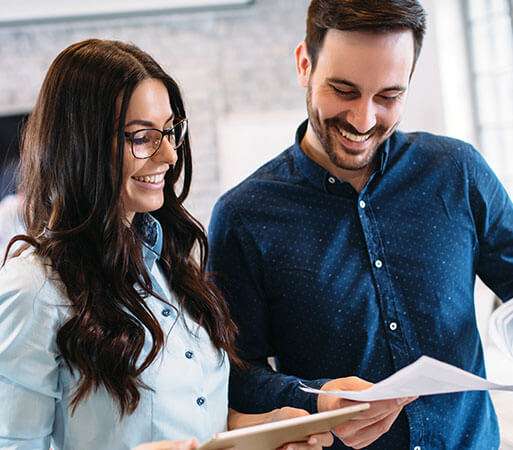 Probe CX works across a broad range of industries, acting as a trusted partner in providing business solutions through human-led technology.
We develop solutions that serve the needs of businesses ready to embrace the future. No matter the industry, we blend the best technology solutions with great customer experiences to make it easier for our partners to connect with their customers.
Driven by passion, people and purpose, we're a big business that is all about the personal touch when developing client solutions for businesses of all sizes across all industries.
---
Customer experience journeys that create and maintain strong relationships, and lead to brand loyalty and customer advocacy for well-known automotive brands.
---
We work with accounting firms, financial services providers, neobanks, fintech, credit unions and banks to produce customer service strategies that maximise efficiency and flexibility in an ever-changing financial landscape.

---
Scale quickly, reduce workloads and deliver a competitive edge with our first-class people and digital assets that support fast-growing tech companies.
---
Customer service fulfilment and nimble strategies for local, state and federal government departments.
---
Empathetic customer service and seamless back office solutions for healthcare and insurance companies.
---
We work with emerging and well-established brands to heighten purchase and service experiences, achieved through digital and human solutions.
---
Helping our clients deliver for their members through smarter processes, improved technology and first-rate customer service.
---
We work with leading telco brands, offering a range of contact centre and consultancy services to provide omnichannel customer service that sets a new benchmark in the telecommunications industry.
---
Managing millions of client and end-user interactions per annum, our differentiated customer service management delivers reduced cost-to-serve through people and technology-led strategies.
---
Responsive customer service with round-the-clock capabilities, in a sector that's all about the customer experience.
---
From managing connections and disconnections through to billing and debt collection, our customer experience strategies meet the needs of all types of customers and improve overall organisational efficiency.
Services that deliver exceptional CX
Our personalised approach and powerful tools drive tangible results for businesses of all sizes.