Our Experts Use Lean Six Sigma Methodology
Map the steps customers take when engaging with businesses and design better pathways to optimise their potential.
CX Success Story
Our customer journey improvement services have led to notable client achievements, including a 60% increase in call handling capacity and a web chat services NPS score of +22.
Read full story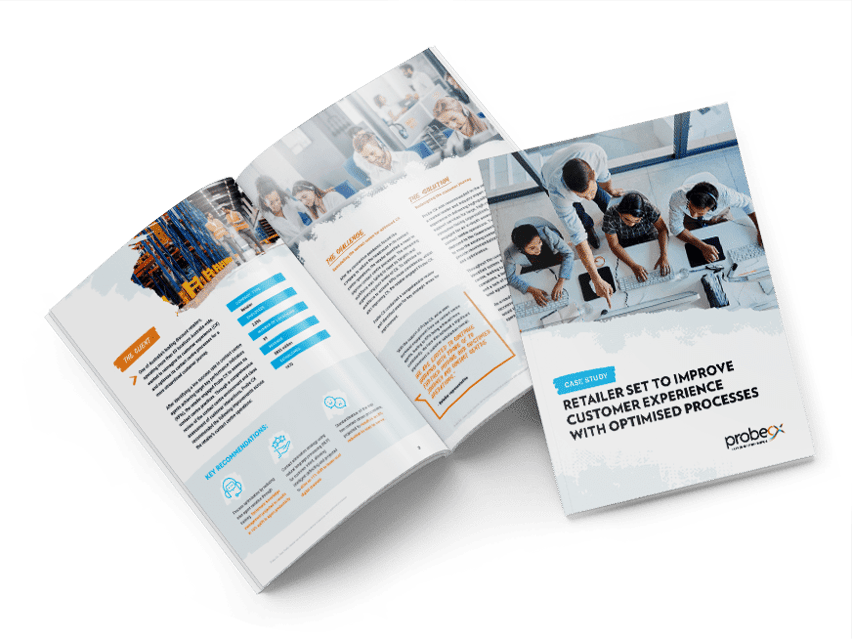 Featured Case Study
Retailer Set To Improve Customer Experience With Optimised Processes.
Download Now
A national discount retailer optimised contact centre processes for a streamlined customer journey and achieved a 10% uplift in agent productivity.
Download Now
Related Resources