Telecommunication Organisations
Have One Main Goal
This goal centres around meeting the ever-increasing demand for high-speed connectivity and bandwidth driven by the exponential growth of data-intensive applications and devices. Balancing the costs of infrastructure investments with the need to provide affordable services to consumers remains a critical challenge. All these outcomes need to be underpinned by great customer experience.
90% of businesses that elevate their service experience have gained a greater share of wallet, all while reducing churn, enhancing NPS and employee engagement. Digitising and simplifying products, the front-end customer experience, core processes and supporting sales and service agents with the right tools, will enable telecommunication companies to reduce core operating costs, better support agents and increase customer satisfaction.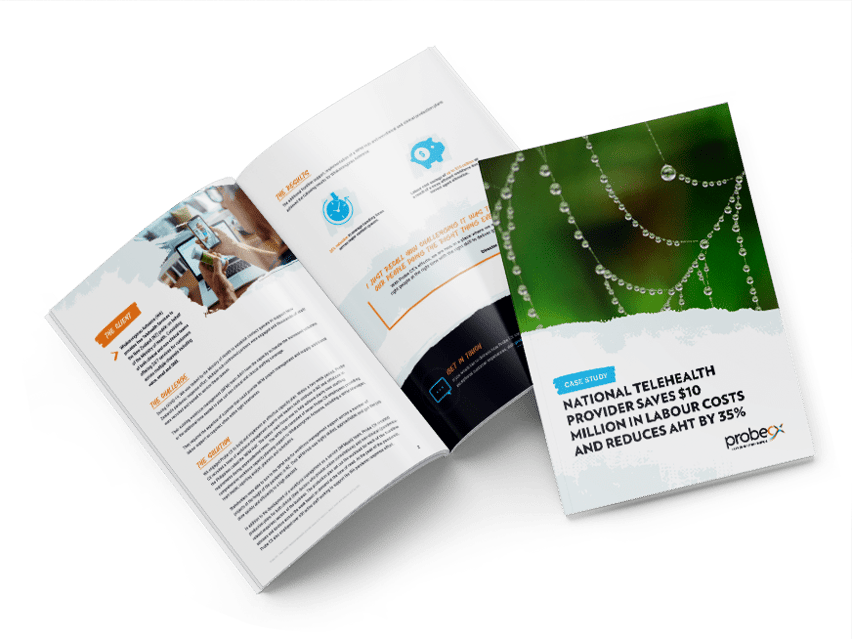 Featured Case Study
National Telehealth Provider Saves $10 Million In Labour Costs And Reduces Aht By 35%.
Download Now
Providing telehealth services to the general public, this client improved their workforce project management policies and accessed additional labour support within tight timeframes.
Download Now
Related Resources