Probe CX Volunteers Crucial Support to Cancer Telethon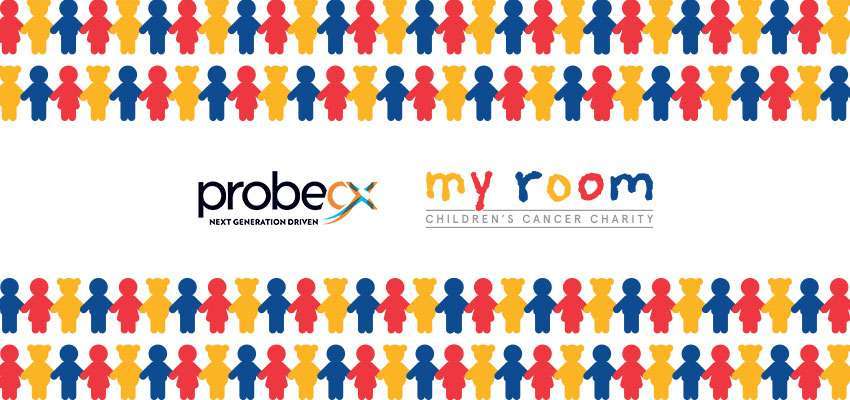 Probe CX's winning combination of technological know-how and kind-hearted staff is set to once again play a key role in raising vital funds for children fighting cancer.
As a supporter of the My Room Children's Cancer Charity, the company will host the all-important Virtual Phone Room when the Footy Show Grand Final Eve: My Room Telethon returns to Nine and 9Now on Friday, September 24. More than 100 Probe CX staff have volunteered to man the Virtual Phone Room during the event, with tens of thousands of generous individuals and businesses expected to flood the hotlines with donations.
Probe CX partner Genesys has also kindly donated its services to ensure the Virtual Phone Room runs smoothly via best-practice technology.
The 2021 edition of the telethon comes after last year's hugely successful event raised more than $2.2 million for the My Room Children's Cancer Charity, which is dedicated to achieving a 100% cure rate for all childhood cancers.
Probe CX Chief Executive Officer Andrew Hume said he was proud of the company's commitment to supporting the My Room Telethon. "While the stars of the Sunday Footy Show will be front and centre during the event, an army of Probe CX staff will be playing a crucial role behind the scenes," he said. "The Virtual Phone Room is an integral part of the event's success and between Probe CX and Genesys we have volunteered the people and technology needed to deliver on the night.
"There are few more touching causes than the My Room Children's Cancer Charity, as evidenced by how many of my colleagues are more than willing to give up their time to support the event."
Along with the Sunday Footy Show's trademark laughter and banter, the telethon will feature amazing stories from brave children and their families from Monash Children's Hospital and pay tribute to the amazing volunteers behind My Room.
Some of Australia's biggest names in television, sport and entertainment will also be in the Nine studio and alongside Probe CX's volunteers in the Virtual Phone Room.
During the past five years alone, the My Room Telethon has raised more than $7.2 million for children fighting cancer.
For more information, including how to donate, visit www.myroom.com.au