Probe CX announces acquisition of Innovior
Probe CX has announced the acquisition of Innovior, a highly regarded specialist consulting, automation and AI analytics service provider. The acquisition is expected to be completed by the end of November 2022.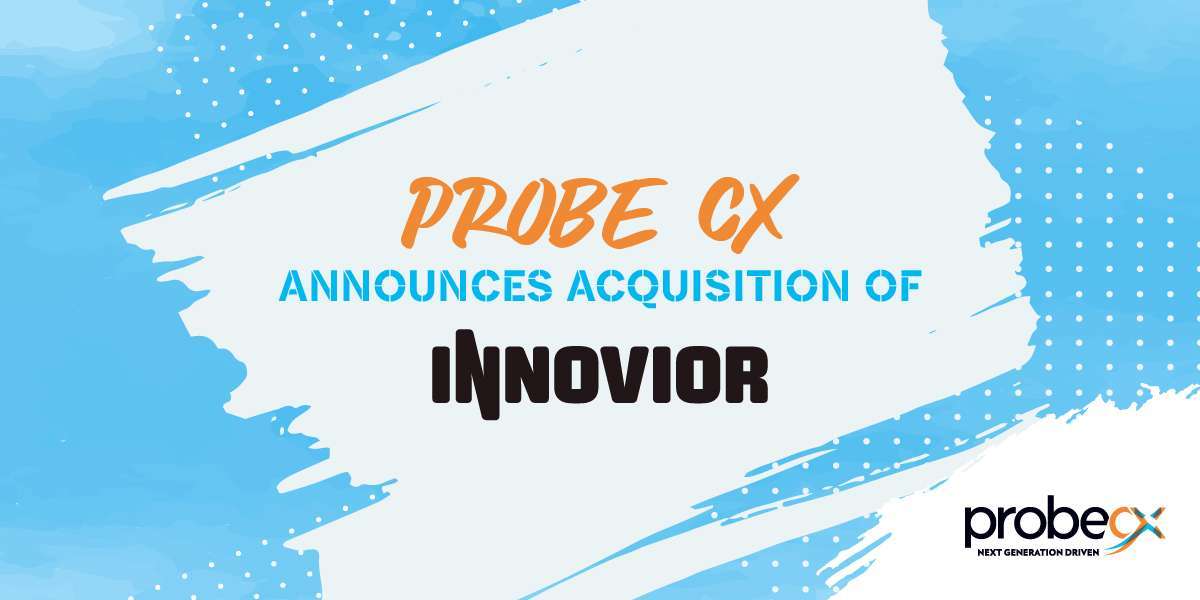 Innovior's offering will further digitise and automate Probe CX's operations, ensuring even more efficient resolutions and better experiences for consumers, cost-effective outcomes for clients and access to local advisory in automation and AI analytics.
The acquisition will further support Probe CX's journey to becoming the leading provider of digital solutions and its commitment to innovation and global expansion.
Probe CX's Chief Executive Officer Andrew Hume said: "Probe is committed to being recognised as the Australasian leader in digital CX transformation, and Innovior will help us achieve this."

'"To bring our vision to life, we are continuing to invest in our specialist customer experience and digital consulting, AI-powered natural language processing, biometric verification, intelligent automation, real-time speech analytics and data science capabilities."
While the acquisition will see Innovior added to the portfolio of successful subsidiaries within the Probe CX group, Innovior will continue to be under the leadership of founders Jure Brkan and Tim Ryan.
"This is an exciting step forward for Innovior on our mission to unlock greater human potential through digital transformation," Mr Brkan said.

"Leveraging our combined capabilities with Probe CX will be a huge opportunity for both our team and our customers, and we are excited to offer our advisory-led technology innovation to an even greater market."
Innovior has forged material technology partnerships with companies such as UiPath and Salesforce, along with AWS, Anaplan, Azure, Mulesoft, Automation Anywhere and Blue Prism, among others.
Mr Ryan added: "We are very proud to have built Innovior into a leading automation company employing 130 people. Through merging with Probe CX, we are creating a local Australian digital transformation and automation powerhouse."
The acquisition of Innovior further rounds out Probe CX's offering to clients and consumers.
"The acquisition of Innovior means Probe CX can now help Australian businesses access talent in Australia, not just overseas. We will continue to invest, grow and evolve our capabilities and expand our service offering – making Probe CX bigger, better and enable us to deliver even more opportunities for our people, clients and partners," Mr Hume said.
About Innovior
Innovior is an Australian company that is passionate about helping organisations unlock their true values with artificial intelligence, automation and data analytics. Founded in 2016, with over 150 team members across major Australian capital cities, Innovior works with cutting-edge technology to solve business issues for some of Australia's biggest organisations.