Unleash insights and elevate experiences
From advanced NLP and biometrics for efficient and accurate customer interactions to real-time speech analytics and voice-of-customer solutions, we empower you to optimize performance and deliver exceptional service. Gain valuable consumer insights, drive change with specialized programs and equip your agents for success.
CX Success Story
Our digital services have helped our clients to reduce average handling times by 25 seconds and increase CSAT scores from 73% to 87% and CX sentiment scores from 42 to 73.
Read full story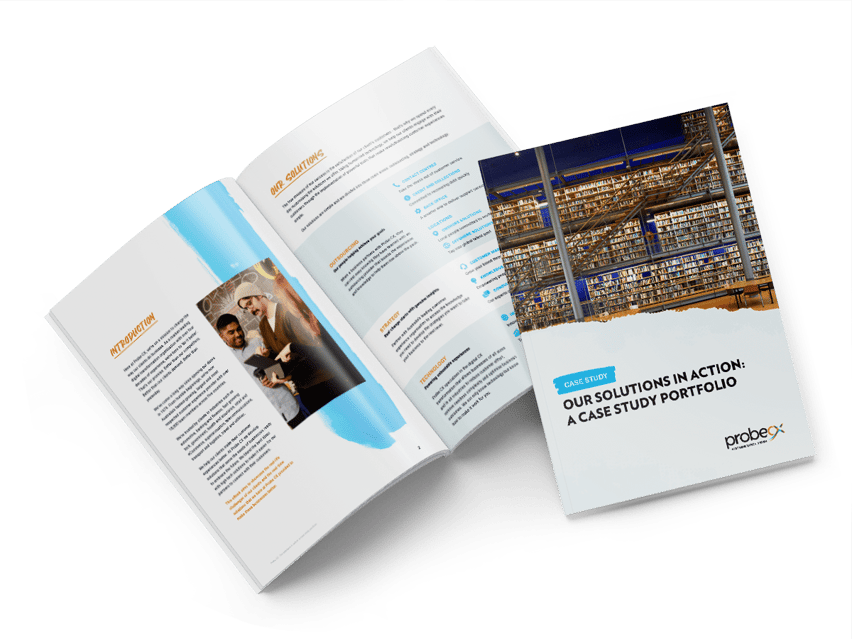 Featured Case Study
Our solutions in action: a case study portfolio
Download Now
A compilation of the real-life challenges of our clients and the real-time solutions that Probe CX provided to make these businesses better.
Download Now
Services that deliver exceptional CX
Our personalized approach and powerful tools drive tangible results for businesses of all sizes.