We build and deploy chatbots and virtual agents to automate customer interactions and design augmentation pathways to specialist skilled workforces.
CX Success Story
Our chatbot services have led to notable client achievements such an 86% reduction in voice calls and a 43% reduction in average handling times.
Read full story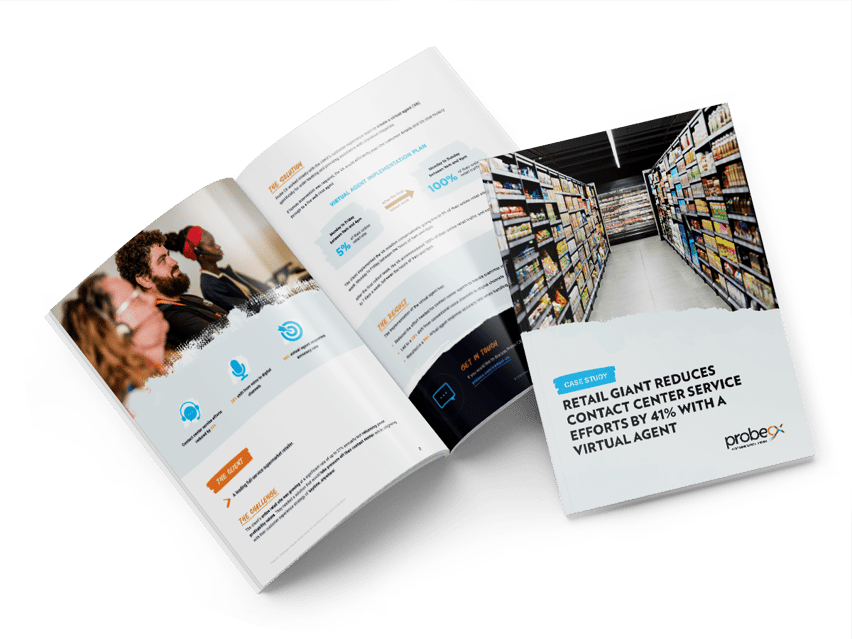 Featured Case Study
Retail giant implements VA and digital CX solutions, delivering 96% response accuracy.
Download Now
A leading supermarket retailer improved their cost to serve and achieved a 28% shift from conventional voice channels to digital channels with the introduction of a virtual agent.
Download Now
Related Resources