The Transport And Logistics Industry Faces Considerable Challenges That Demand Immediate Attention
Operational efficiency optimization, complex supply chain management and sustainability concerns are among the key obstacles. Delays, bottlenecks and inefficiencies disrupt the flow of goods and increase costs. Addressing these challenges requires investment in advanced technologies like automation, Internet of Things (IoT) and data analytics to improve efficiency, optimize routes and enhance supply chain visibility.
CX Success Story
We've empowered transport and logistics organizations to achieve exceptional results such as a 50% reduction in customer response times through call routing optimization.
Read full story
Uniform strategic transformation
Balancing the complexities of integrating advanced technologies, adhering to intricate regulatory compliance and navigating intense competition forces companies to make pivotal decisions.
Technology integration hurdles
The US transportation and logistics sector grapples with incorporating advanced technologies, such as robotics and automation (RPA), potentially impeding their ability to stay at the forefront of industry innovation.
Regulatory compliance complexity
Regulatory compliance emerges as a substantial burden for businesses within the transportation and logistics sphere, introducing layers of complexity and elevated operational costs.
Competitive navigation and strategic focus
Companies operating in this industry confront a critical conundrum: determining where to allocate their resources amidst a myriad of diverse business models, industry players and evolving technologies. The imperative to make strategic decisions based on commercial viability and competitive dynamics is paramount.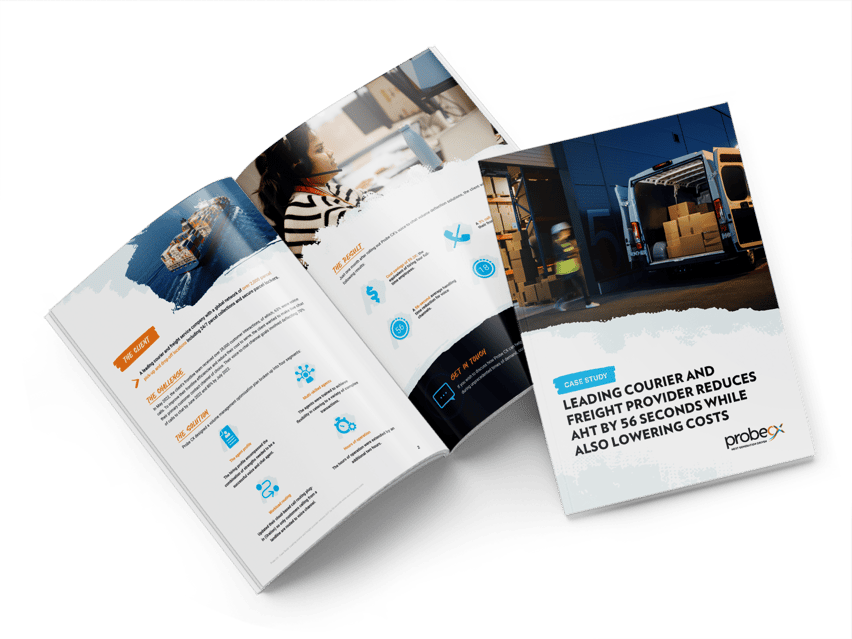 Featured Case Study
Leading Courier And Freight Provider Reduces AHT By 56 Seconds While Also Lowering Costs.
Download Now
A global leading courier and freight service improved efficiencies and reduced their cost to serve by making live chat their channel of choice.
Download Now
Related Resources