Our unrivalled reputation for bringing together siloed data allows us to uncover a multi-faceted view of the customer journey, revealing their needs, wants and expectations
Our business analytics and insights are unmatched, and we offer ground-breaking technology and customized platforms to access untold amounts of customer and employee data.
Partnering with Probe CX means access to better business insights and predictive analytics that lead to profitable bottom lines. We help you leverage information to create a better customer journey, providing visual analytics and insights that can change the face of your customer experience offering.
CX Success Story
Our data and analytics cloud services have led to notable client achievements, including a 60% increase in call handling capacity and a web chat services NPS score of +22.
Read full story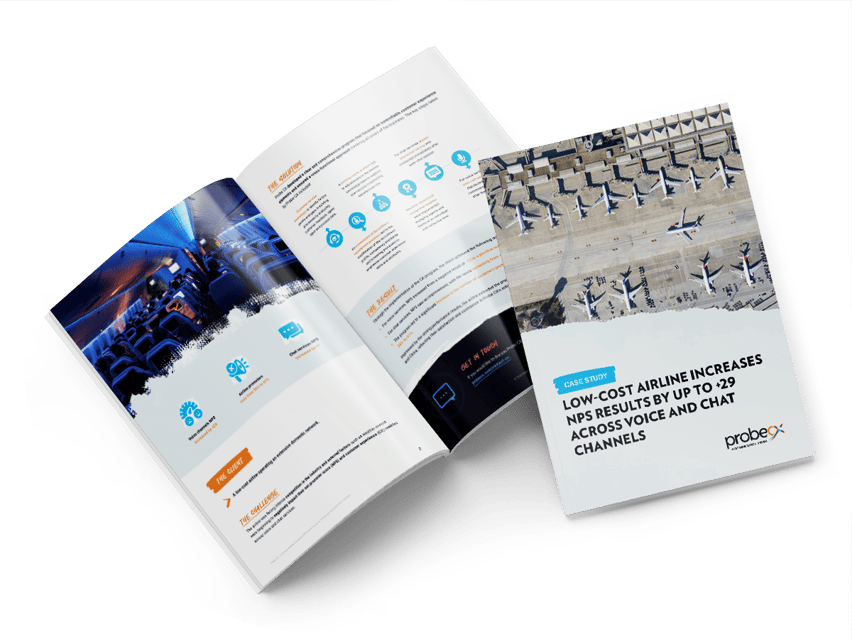 Featured Case Study
Airlines' NPS results soar off the back of revamped CX strategy
Download Now
A low-cost airline operating an extensive domestic network increased overall NPS results for voice services from -13 to +16 off the back of specialty CX programs.
Download Now
Related Resources