Probe CX provides skilled professionals across a range of industries and disciplines to optimise organisational productivity
Our teams possess the industry-specific expertise necessary to streamline processes, boost performance and drive sustainable growth for our clients.
Our knowledge services provide access to skilled staff and support in areas where talent is scarce including but not limited to debt recovery, hardship and custom loyalty and retention. By sourcing these roles offshore, we offer cost-effective solutions that improve your bottom line.
CX Success Story
Our knowledge services have helped our clients to increase sales rates by 1000%, website traffic by 300% and conversion by 200%.
Read full story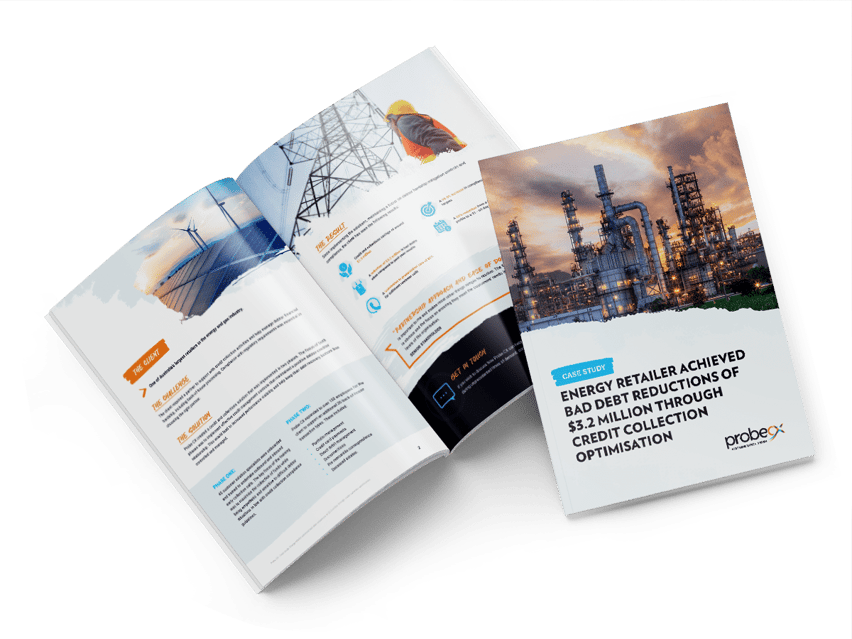 Featured Case Study
Energy retailer achieved bad debt reductions of $3.2 million through credit collection optimisation
Download Now
A leading energy and gas industry retailer maintained a positive debtor-creditor relationship through the implementation of debtor hardship mitigation controls and compliance standards.
Download Now
Services that deliver exceptional CX
Our personalised approach and powerful tools drive tangible results for businesses of all sizes.